- Licensed & Insured Master Electrician -
Quality Electric Service for a Fair Price
RESIDENTIAL / COMMERCIAL
Service Call, Troubleshooting, Upgrades, Solar Wiring, Code Compliance, Equipment,
plugs, switches, fans, lights, motors, pumps, indoor/outdoor, overhead/underground
120/240v, 120/208v, 277/480v, single phase, three phase

With Stephens Electric you can be sure, We Do It Right.
Call Tony Stephens, Master Electrician
$85 Service Call includes one hour of labor, then only $65 per hour!
Call for a Free Estimate (816) 590-0813
Click on the links below for more information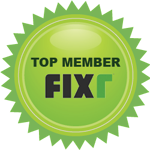 Solar & Geothermal Kansas City, MO
Veterans Discount available
Thank You!
Number of times this page has been viewed: 53290