STEPHENS ELECTRIC LLC
OF KANSAS CITY
- Licensed & Insured Master Electrician -
Quality Service & Installation at a Fair Price
Residential / Commercial
Service Call, Troubleshooting, Renovation, Code Compliance, Service Upgrade,
panels, meters, plugs, switches, fans, lights, surge protectors, inspections,
landscape lighting, emergency lighting, specialty lighting, equipment wiring, &
I specialize in assisting DIY property owners with solar wiring & commissioning
This Solar Power Estimator works great!
Off-grid or grid-tied, with or without battery back-up, solar electric systems,
I am experienced in all types of solar installations,

With Stephens Electric you can be sure that We Do It Right.

For A Square Deal,
Call Tony Stephens, Master Electrician
Over 24 years of electrical experience, satisfaction guaranteed!
(816) 590-0813
Click on the links below for more information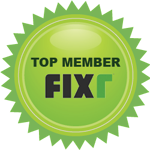 Solar & Geothermal Kansas City, MO
Veterans Discount available
Thank You!
Number of times this page has been viewed: 51159