STEPHENS ELECTRIC LLC
OF KANSAS CITY

- Licensed, Bonded & Insured Electrical Contractor -

Quality Service & Installation at a Fair Price

Residential / Commercial

Service Call, Troubleshooting, Renovation, Code Compliance, Service Upgrade,
panels, meters, plugs, switches, fans, lights, surge protectors, inspections,
landscape lighting, emergency lighting, specialty lighting, equipment wiring,

Get Solar Power by Stephens Electric
Let me help you go green with a new grid-tied solar electric system,
I am experienced in all types of solar installations,

Remember, "You Can Be Sure... If It's Westinghouse"?
With Stephens Electric you can be sure that We Do It Right.

Schedule today with Tony Stephens, Master Electrician

Over 20 years of electrical experience, satisfaction guaranteed!

(816) 590-0813
Click on the links below for more information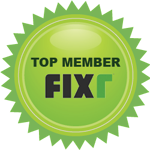 Solar & Geothermal Kansas City, MO
Veterans Discount available
Thank You!
Number of times this page has been viewed: 32164